Make $$$ Reppin' Your Merch
We'll design and fulfill custom products for your company to sell online without lifting a finger from your smartphone.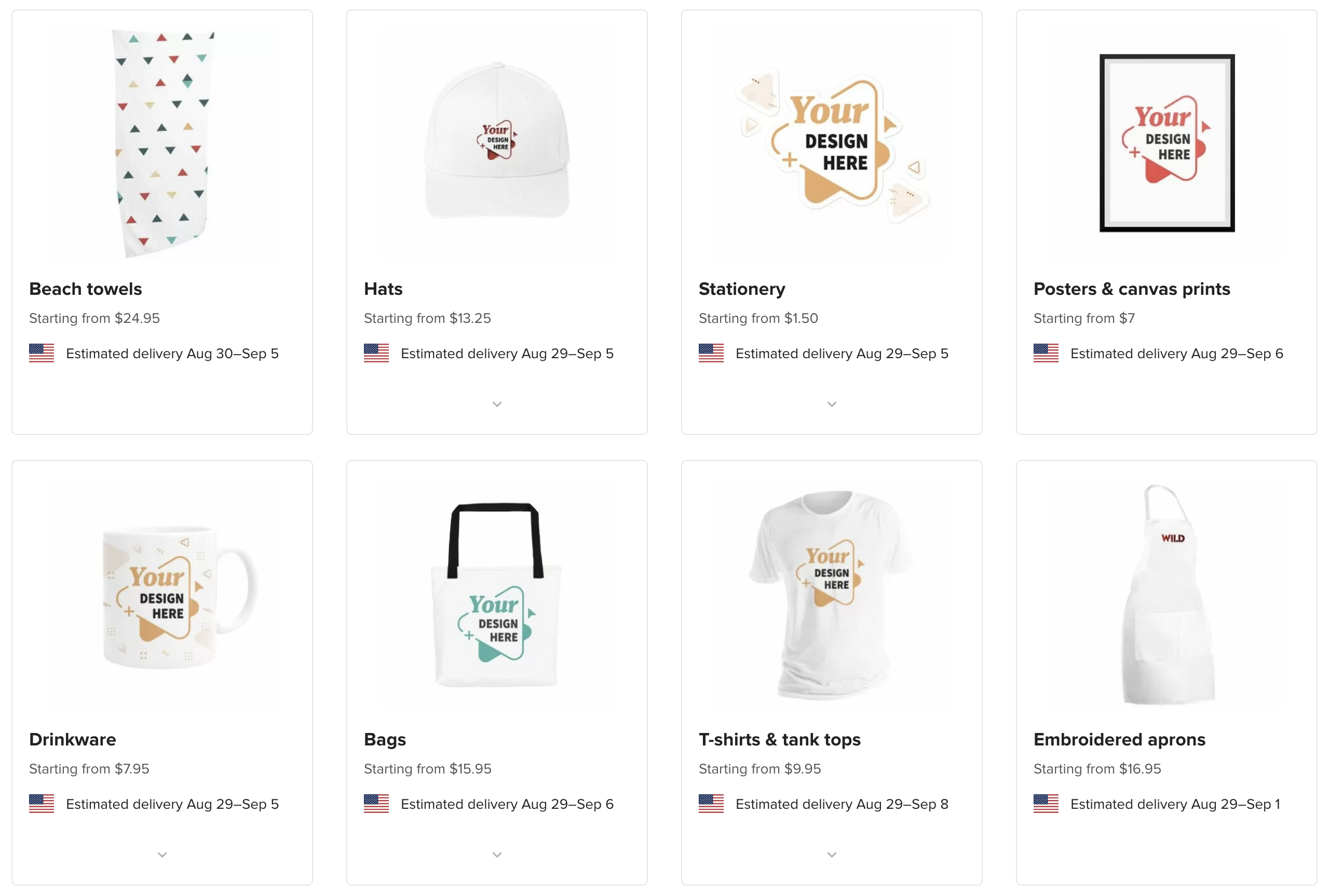 Choose from 1,000's of quality products you'll love! We'll design custom merchandise that everyone wants to buy from your new online store. Work 1-on-1 with a brand designer to make your company's products pop!
Need help with a logo or brand? We got you.
Wear your company swag every day because it's a lifestyle! Customers will buy from you because they support you. Choose the profit you want to make on every product. Lifetime revenue will follow you wherever you go.
Just share, earn and repeat!
We run your entire back office from customer support, product fulfillment, returns, refunds, payment processing, packaging, labeling, global shipping, tracking, reporting, and security. *Connect to Amazon, Etsy, or eBay.
Just sit back, relax and enjoy a smooth ride!
🎉 LAUNCH SPECIAL: $500 Off Setup Fee
A one-time setup fee of $1,500 includes 1-on-1 product shopping and branding design sessions for up-to 10 custom products.
Quality Brands + Ethically Sourced Materials

We can get you up in running within one (1) week starting at $99/month. If you're not happy or for any reason at all, we'll give you a 100% money-back guarantee within the first 30 days. No risk, No contracts, No funny business!
© 2023 RepMerch is a trademark of Emboss LLC.