Tell A Story That
People Gather Around
Tell A Story That
People Gather Around
The Script You Need To Succeed In Business & Life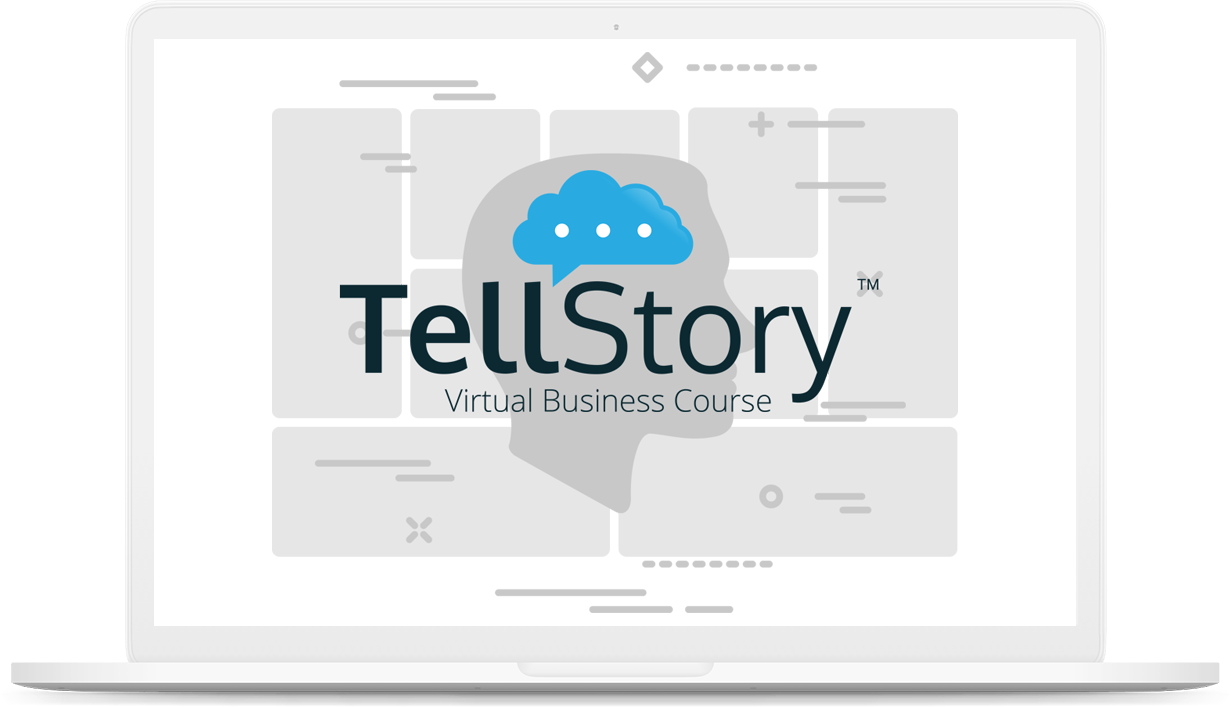 Only Four (4) 1hr. Sessions
TellStory is a virtual or in-person, creative workshop designed for entrepreneurs, startups, business owners, or anyone looking for direction on how to gain an advantage in today's competitive and noisy landscape.
Presented by the founder of Emboss, Brandon Selfors, an international consultant in marketing, branding, and business development. This course started from his experiences at the University of Florida Entrepreneurship program which ranked #1 in the nation by the SBA. There he learned creative tools used by Silicon Valley startups and incubators on how to effectively pitch investors and develop business models. After graduating in 2010, he started Emboss, a web design marketing agency where he noticed content creation was becoming a bottleneck for many clients along with a lack of purpose leading to burnout.
This creative workshop includes hand-picked segments from many of the world's top thought leaders including Alex Osterwalder, Dave Gray, Eric Ries, Colin Shaw, and as you may have guessed by the title of this course; Donald Miller and Ann Handley.
Graduates who complete the workshop will receive a "Master Blueprint" that can be applied across every segment and medium such as; websites, videos, social, email, branding, proposals, talks, advertising, clients, employees, vendors, and more.
You, your business, and your customers are all a part of one big unique story
but the pieces are fragmented. TellStory helps bring complex narratives together. Everything changes when you start seeing your life's work through a transformative and meaningful story.
The good news is that you already have the story inside of you. You're living it!
Your story gives you everything you need to achieve your "business purpose". We simply help you discover it, structure it, write it and teach you how to apply it.
Unpacking your story is not an easy task. It takes insightful questioning, clarifying, and pattern finding. All the information we uncover is saved in a workbook, which we call the "Master Blueprint".
TellStory bypasses old, rational thinking and dives below the surface into the irrational and subconscious. Here we find new ideas that both challenge convention, uncover strategy, and refuel purpose. The framework will always be useful and reusable because stories are timeless.
Our time together will be both fun and engaging. TellStory will challenge your assumptions and champion your progress. This course is all about helping you get to the next level in business and life.
You don't have to go through the pain of "trial and error" or throw away thousands of dollars in wasted marketing campaigns, ad budget or content creation. Once you learn how to effectively communicate your story, you will never need to change it again.
Wouldn't it feel amazing to have the clarity and confidence you need to pursue bigger dreams and persuade anyone?
You must be inspired or you will burn out. I guarantee that by the end of this experience (the TellStory workshop), you will feel so connected to your business purpose, that you'll go faster and further than you ever thought possible. But it's not for the faint of heart and you have to make a choice. It starts with change…
Why would you change now? Why not stay where you are or settle for AVERAGE results like AVERAGE people?
The truth is, you can't stay where you are. You need to change. Your business needs to change. Your customers need to change. This is the story mechanism we call transformation…
The purpose of your business is pretty simple: To help others transform. But how do they transform when you haven;t invited them into a story first? Are you mistakenly making yourself or your business the hero? If this is you, you're probably losing your audience. People are lost without a GUIDE and that guide is YOU! And you have the PLAN to help them WIN.
In this course, you are the hero and I will be your guide. I will show you how you can be a guide to others. I will teach you how you can position your business or idea in a distracted marketplace and stand out from the crowd. But are you ready?
Are you ready to win the day? Are you ready to take serious steps that will impact your business, your customers, and even your legacy? It starts with a simple course that only takes 4hrs.
You can do this, I believe in you. I know you can achieve your business purpose because I've helped others reach theirs. If you think this workshop can help you, then let's get started. I would love to help you reach your big ambition and champion your success.
Let's get your story started and your journey underway.
Who have you worked with?
What's the cost of the workshop?
Mid-Large Businesses (over 20 employees)
In-Person four (4) day sessions 2hrs = $24,000 + travel fees
*Up to 10 executives.
Local small businesses (within 20 miles of zipcode 33777) = $12,500 + travel fees.
*Up to 3 executives.
Four (4) 1hr. Virtual Sessions = $2200 base + $500 per executive + $25/per listening employee/contractor.
*Up to 3 executives.
10% off veteran and disabled executives
Ready to Tell Your Story With TellStory?
Get $500 off the program with a web design plan